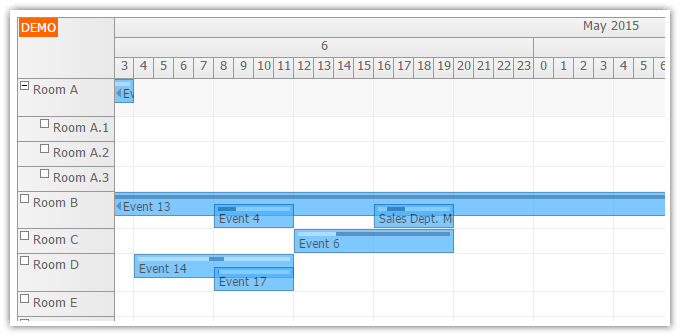 EventStackingLineHeight property lets you control the overlap (in percent) of concurrent event.
The default value is 100 (%). It means concurrent events will not overlap.
You can use any value from the range from 0 to 100.
You may want to use this property in connection with a semi-transparent theme (e.g. "scheduler_transparent").