The users can add a new resource using a special row at the bottom of the Scheduler.
You can enable this feature using RowCreateHandling property.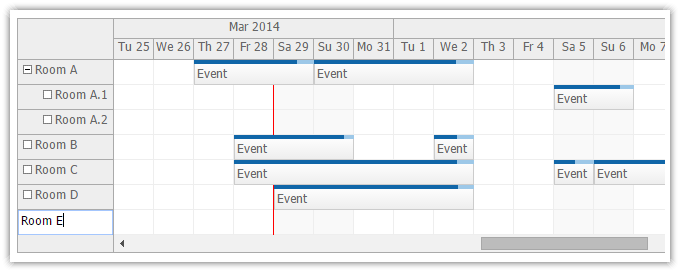 As soon as the user clicks the last row it will turn into an editable field. When the new name is entered and confirmed (<enter> or lost focus) RowCreate event is fired. Hitting <escape> will cancel the action.
JavaScript
Example
dp.rowCreateHandling = "Enabled";
dp.onRowCreate = function(args) {
  dp.resources.push({
      id: DayPilot.guid(),
      name: args.text
  });
  dp.update();
};
Demo